Revive And Recharge In Our Cutting-Edge Yoga Classes
At Miller Martial Arts and Fitness, we're all about seeing results. But sometimes, you need to slow it down and treat your body with some rest and recovery.
That's where our Yoga classes come in.
After a long week of training, take the time to stretch it out, clear your mind, and refuel your body with this strengthening system of recovery. Join us in Bonaire today!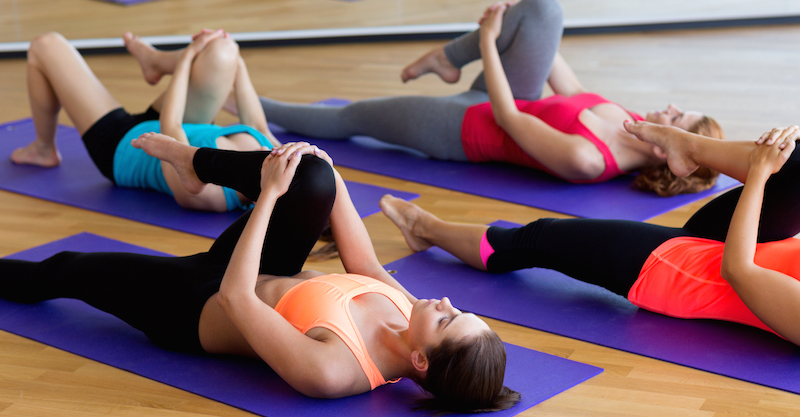 Why Is Yoga Right For You?
Because when you train hard and you push your body, your muscles can tighten and swell. Without the right balance of low-impact stretching, you'll risk injury every time you train.
That's why we're slowing it down with an active recovery. Your body will thank you later.
Yoga training at Miller Martial Arts and Fitness can help you:
Recover from soreness and tightness
Tone and strengthen your core
Boost your flexibility and mobility
Walk away refreshed and ready for a new week
Treat Yourself Today With Our Yoga Classes In Bonaire!
Don't miss out on this brand new program at Miller Martial Arts and Fitness. We're proud to offer everyone in our community the chance to slow the pace and treat their bodies with an active recovery.
Just fill out the short form on your screen to sign up for our Yoga classes in Bonaire today!
Place was awesome! Cole and everyone there treated you like family while providing us with top notch knowledge. If you live in the area, I highly recommend giving this place a try. Can't wait to come back!
Cole is a true professional and a great person. Great environment, great teaching. I would give it 6 stars if I could.
My daughter loved her class! I enjoyed my pre- striking session this morning! We are excited to start up!!
Technique focused training at its best. Not to mention the amount of amazing martial artists and guests that drop in to share their knowledge on a regular basis. Cole is the man!!!! HIGHLY recommend this gym and I have trained at several for the last 10 years.
Cole Miller is a legend! He is a gift to the Mixed Martial Arts community in Middle Georgia! No matter if you are a beginner interested in self-defense or possibly going professional, he has everything you need. Also, he oftens has seminars hosted by top notch UFC athletes and BJJ Grapplers!
TRY US FREE!
If you're not sure whether martial arts are for you, come on in for a free class. We guarantee you'll fall in love. Click on the button and fill out the form, we'll send you the information on how to redeem your free class.
Sign up for our newsletter and always stay in the know.
00
Sign up below and we'll send you updates on classes, any deals and specials we have going on, updates on our pro shop items and any amazing events and seminars we'll have. We'll never send you spam and we'll never sell your information.